Validation and Evaluation of Safety and Reliability of Automated Vehicles
By Daniel Watzenig
Among the trends that are going to shape the automotive industry in the coming years, automated driving stands out as having the potential to completely change the automotive industry as we know it. It is envisioned that automated driving technology will lead to a paradigm shift in transportation systems in terms of user experience, mode choices, and business models. Despite tremendous improvements in technology over the last decade, market introduction of automated vehicles capable of unsupervised driving in unstructured environments remains a long-term goal. To be accepted by drivers and other stakeholders, automated vehicles must be reliable and significantly safer than today's driving baseline. Specifically, the ability to perform safely and as intended – without human intervention – based on their current state and sensing of the operating environment is of pivotal importance.
This talk will give an overview about the current state-of-play and will address the current challenges of evaluating reliability and safety of mixed criticality, software-defined automated vehicles. Particularly, multi-sensor perception, data fusion and decision making under uncertainty given real-time constraints will be discussed.
Keynote Speaker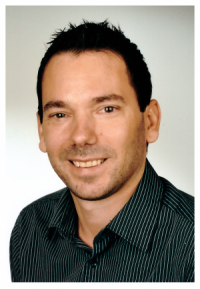 Daniel Watzenig was born in Austria. He received his Master's degree in electrical engineering and the doctoral degree in technical science from Graz University of Technology, Austria, in 2002 and 2006, respectively. In 2009 he received the venia docendi (habilitation) for Electrical Measurement and Signal Processing. Since 2006 he is Divisional Director of the Automotive Electronics and Software Department of the Virtual Vehicle Research Center in Graz. In 2017 he has been appointed as Full Professor of Autonomous Driving at the Institute of Automation and Control, Graz University of Technology, Austria. Since 2015 he is Vice President of the ARTEMIS Industry Association (European Research Association on Embedded Control Systems). He is founder and team leader of the Autonomous Racing Graz Team (https://autonomousracing.ai/), one of currently six teams of the global race series 'Roborace'.
His research interests focus on sense & control of automated vehicles, signal processing, multi-sensor data fusion, uncertainty estimation and quantification, and robust optimization. He is author or co-author of over 200 peer-reviewed papers, book chapters, patents, and articles. Since 2018 he is an appointed expert of the connected and automated vehicles (CAV) foresight group of the European Automotive Research Partners Association (EARPA). He is Editor-in-Chief of the SAE Int. Journal on Connected and Automated Vehicles (SAE JCAV, launched in 2018) and member of the editorial board of the Journal Inverse Problems in Science and Engineering (IPSE). In 2019 he has been appointed as Robotics Expert by the Austrian Armed Forces. Since 2019 he is guest lecturer at Stanford University, USA, teaching multi-sensor perception, data fusion, and software for autonomous systems. He is Distinguished Lecturer of the IEEE Instrumentation and Measurement Society.